June 10-Aug. 30
Bridge construction on Graburn Road (south of Walsh) is slated to start June 10 and last until September. Lafarge Canada has let us know there will be a detour in place from Range Road 12 to Highway 515.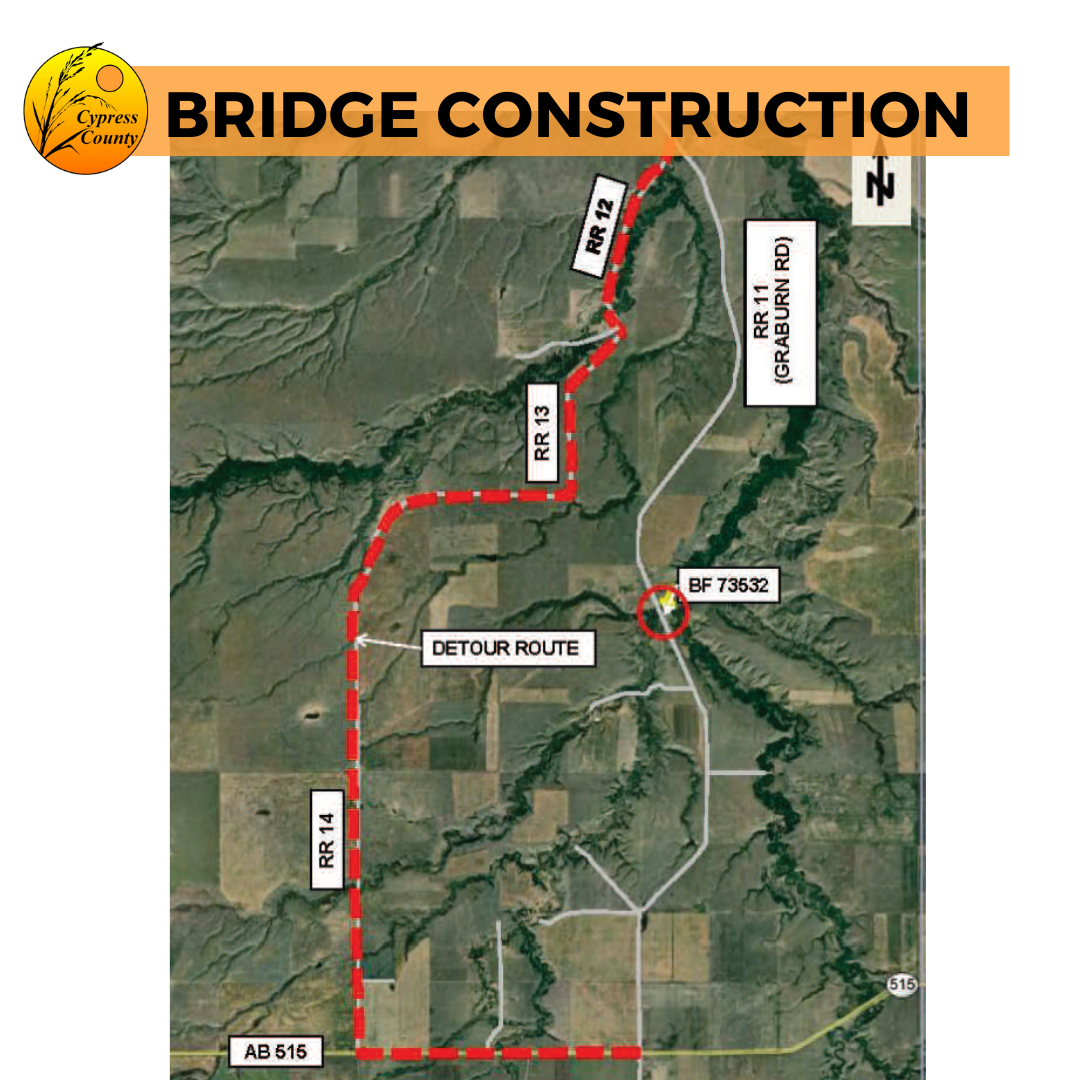 July 25-October 15
Part of Range Road 75 southwest of Seven Persons will be closed from July 25 to October 15 due to bridge construction
Range Road 75 between Township Roads 102 and 104 will allow local traffic only. See the map for detour plans and the exact location of the bridge.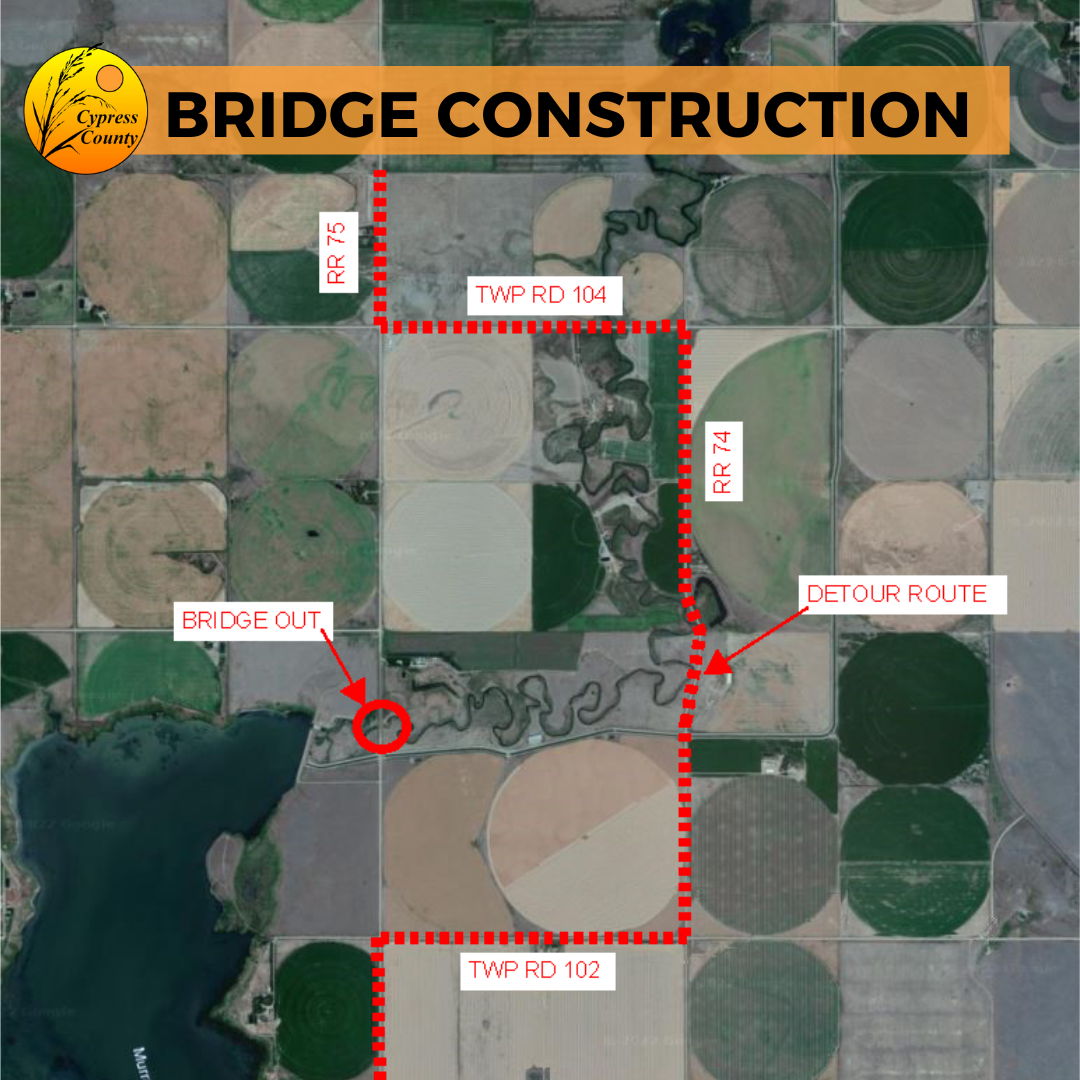 August 5-19
Josephburg Trail will be open to local traffic only from Aug. 5-19 for shoulder pulling and drainage improvements. Detours are in place using Township Road 110, Township Road 114, Eagle Butte Road and Range Road 43.