This page details notable interruptions or changes to vehicle traffic on roads maintained by Cypress County. Provincial highways and the Trans Canada Highway are not included. Visit Alberta511.ca for more information.
Township Road 120
If you require a permit to transport a special over dimensional load along Township Road 120, the county uses RoaData for applications and administration. Email permits@roadata.com or call 1-888-444-9288.
April 24-June 1
Construction will take place starting April 24 along the Black and White Trail from Township Road 114 to Township Road 120. Work will take place during the day. Please obey flag people and all traffic and construction signage.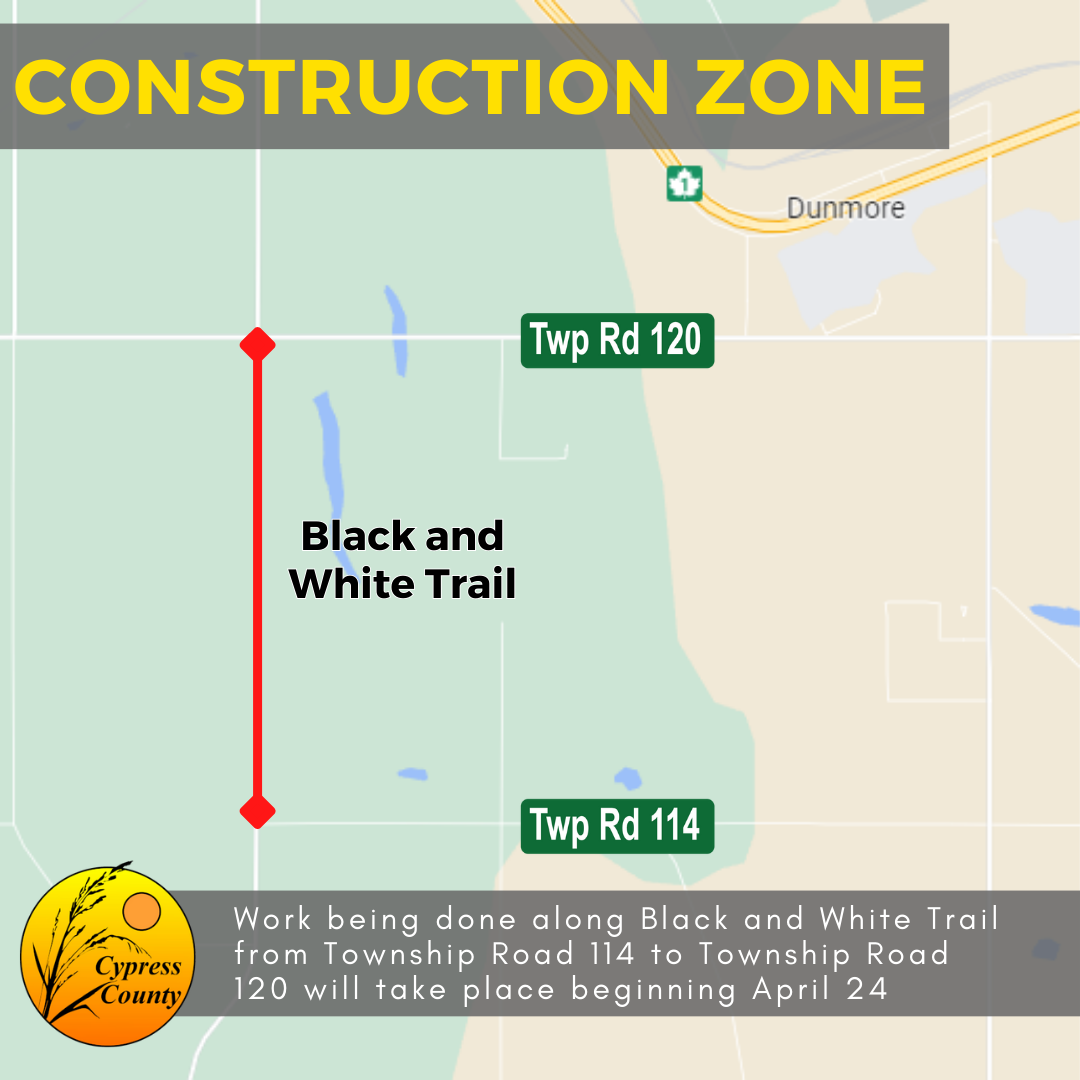 May 1-June 1
Aecon Transportation West Ltd. will be completing a road rehabilitation project on the Old Trans-Canada Highway from Range Road 70 to the Silver Creek access road beginning May 1.
The intersection at Range Road 70 and the Old Trans-Canada Highway will be closed. Businesses in the area can be accessed via Highway 524 or Range Road 65.
Work is expected to continue until June 1.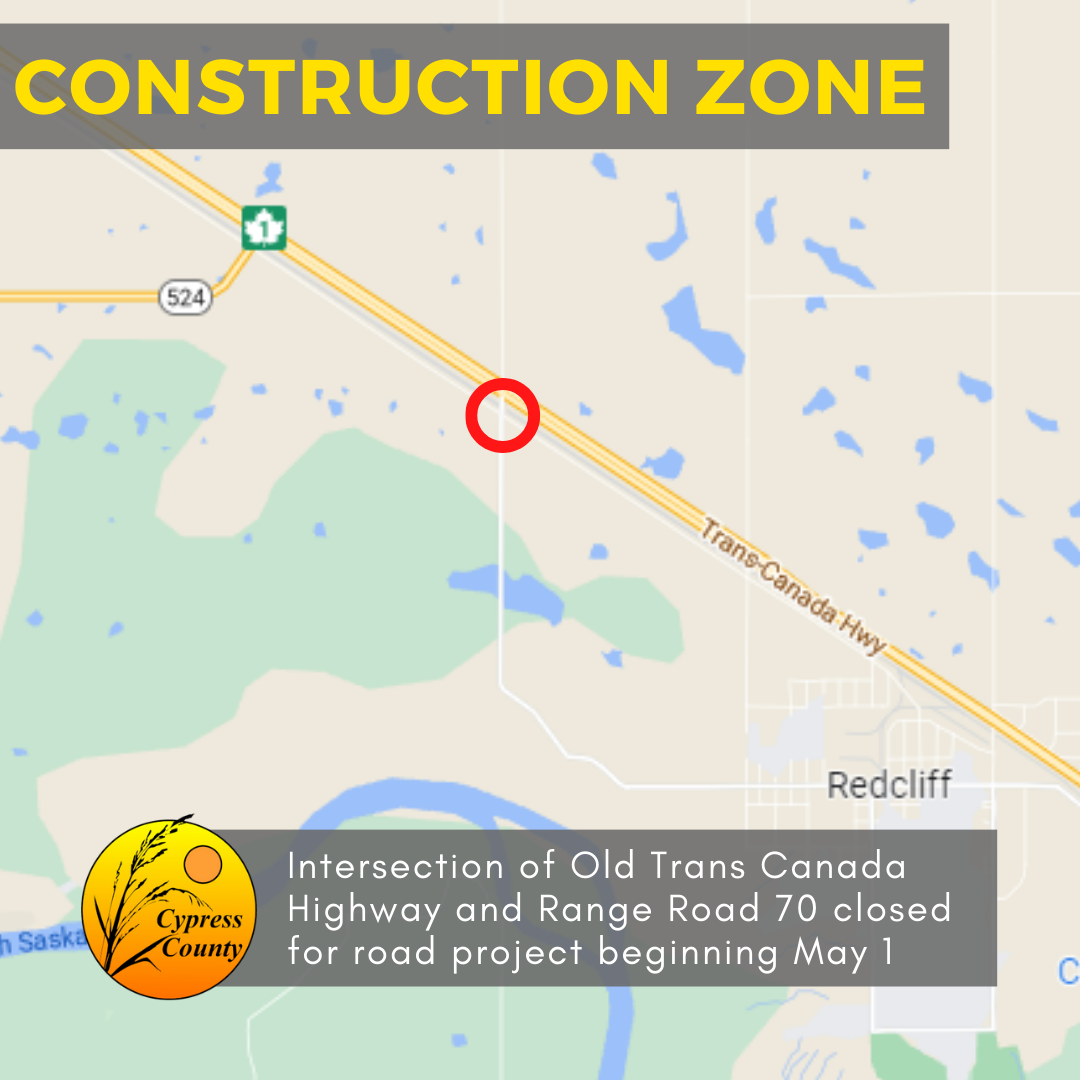 May 23-June 23
Range Road 63 will be closed (local access only) from Highway 3 to Township Road 120 starting May 23.
The project is expected to be done by June 23.