The county takes care of over 2,000 km of roads, most with a gravel surface. Fourteen grader routes ensures timely and effective maintenance. The skilled operators assigned to each of these areas will generally take about five weeks to make the rounds of their route during the summer months, based on Policy R20.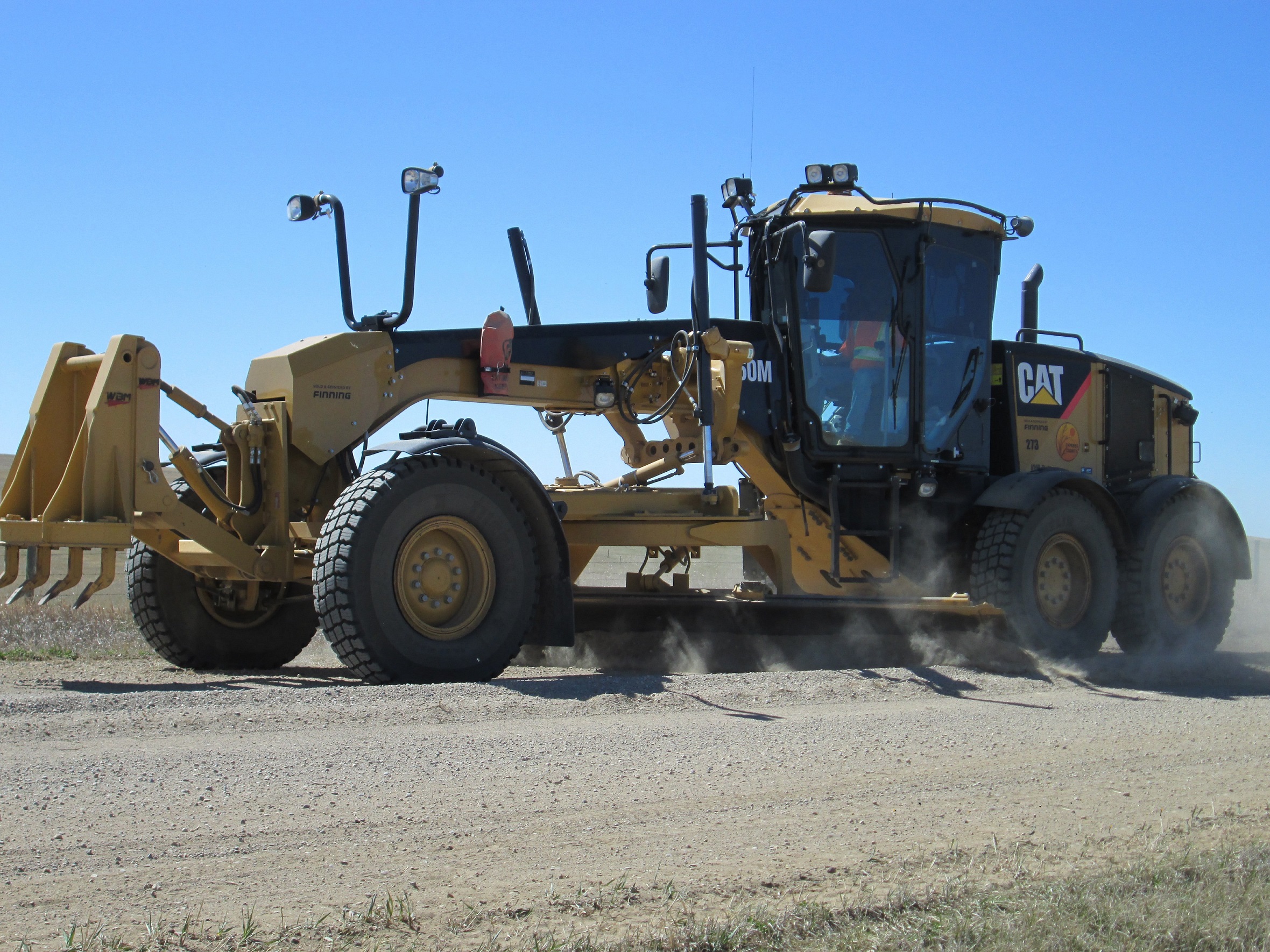 Dead-end roads to residences may be maintained, as specified in Policy R20. Undeveloped road allowances may be maintained as a bladed trail for access to farm and ranch lands or alternatively, graveling the ruts of grassed-in road allowances may be cost shared 50%, as noted in Policy R9. To alleviate snow drifting conditions and increase agricultural utilization of roadsides, Policy R6 details the backsloping process. If an undeveloped road is required to be upgraded, Policy R10 is used to establish the road standard.
In some high traffic areas, a dust control coating is applied to reduce daily maintenance costs while enhancing quality of life. However, these roads come at a much higher cost than gravel roads. In very high traffic areas and places where commercial traffic warrants a high grade road, hot-mix pavement is applied.
Bridges, cattle guards (Texas gates) and sign maintenance are also tasks under the roads portfolio.