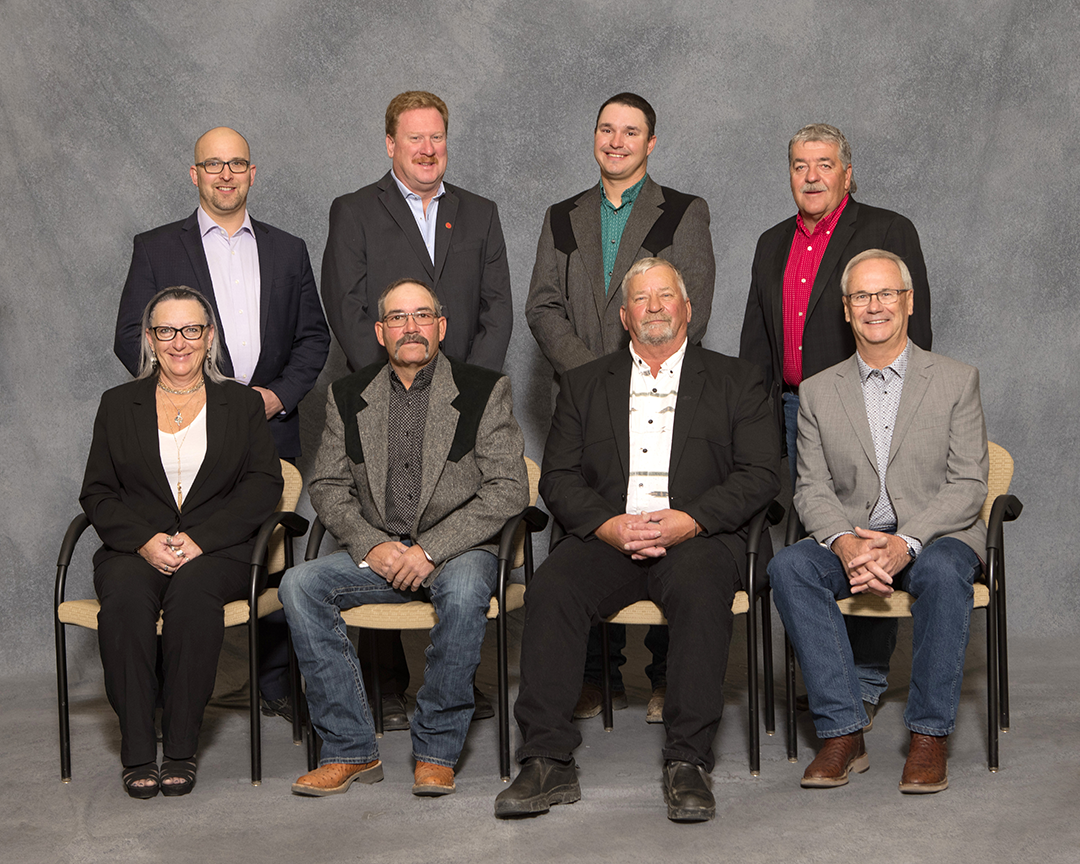 Back row (from left):
Robin Kurpjuweit, Reeve Dan Hamilton, Dustin Vossler, Shane Hok
Front row:
Michelle McKenzie, Blaine Brost, Lloyd Want, Richard Oster
Missing from photo:
Keith Ritz
Cypress County is governed by an elected council with one councillor elected from each of the nine electoral wards.
The Reeve, or the head of council, is elected by the council members.
Council passes bylaws and policies to make Cypress County a safe and sustainable community. Council appoints themselves and members of the public to various boards and committees to ensure a smooth running organization. A CAO (Chief Administrative Officer) is also appointed to implement council's direction through an efficient
administrative structure
.
Residents or business owners who have an issue that they want to discuss directly with Council will need to request permission for a delegation, as detailed in
COU 7
using the
Delegation Request Form
.
Councillor - Ward 1, Hilda/Schuler
(403) 878-5705

Councillor - Ward 2, Irvine/Walsh
(403) 502-5626

Councillor - Ward 3, Elkwater
(403) 928-0023

Councillor - Ward 4, Longfellow

(403) 977-7625

@RobinKurpjuweit

Reeve/Councillor - Ward 5, Dunmore/Veinerville
(403) 952-1856

Councillor - Ward 6, Black & White/Seven Persons
(403) 502-1834

Deputy Reeve/Councillor - Ward 7, Seven Persons North/Desert Blume
(403) 529-7025

Councillor - Ward 8, Redcliff/Hwy 523 North
(403) 504-9753

Councillor - Ward 9, Suffield
(403) 548-1502